We had a very bad snow this winter. Right now it is still snowing despite it is spring already. I cannot believe that the top part of the chicken fence serve as their cover was push down to the ground.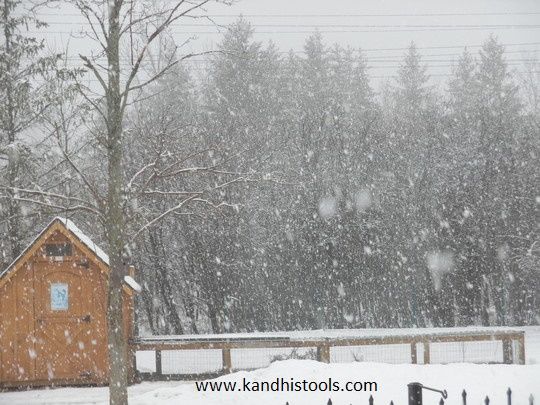 It was covered with heavy snow that it is way too much for the top to handle. It was warm and the snow starts to melt few days ago. My wife also cleaned all the snow from the cover so I can put it back together.
My son helped me fix the top of the fence. The chickens can now goes outside.
Here is the photo of our chickens coop and the fence which I fixed. It is now covered with snow but I think it will be alright.